Plot Summary:

Catherine Morland is taken to Bath, England by the wealthy Mr. and Mrs. Allen and introduces her to Georgian society. There she meets the social-climbing Isabella and John Thorpe, the handsome Henry Tilney and elegant Eleanor Tilney. After making an impression on Henry and Eleanor's father, the Tilneys invite her to their country mansion, Northanger Abbey. Catherine falls in love with Henry but realizes that love can be fickle and that money - and not just love - is an important consideration in the marriage business. The story is based on Jane Austen's novel of the same name, "Northanger Abbey."



Script:

Andrew Davies


Directed by:

Jon Jones


Produced for:

ITV


Release Date:

UK on ITV - March 2007; USA on PBS - January 20, 2008


Filming:

Ireland


Length:

Approximately 90 minutes


Costume Designer:

Grania Preston


Make up Designer:

Muriel Bell


Composer:

Charlie Mole


Executive Producer:

Andy Harries
Executive Producer for WCBH: Rebecca Eaton



Cast: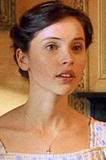 Felicity Jones as Catherine Morland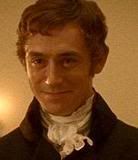 JJ Feild as Rev. Henry Tilney



Carey Mulligan as Isabella Thorpe


Catherine Walker as Eleanor Tilney


Sylvestra Le Touzel as Mrs. Allen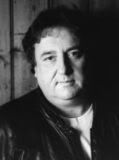 Desmond Barrit as Mr. Allen


Hugh O'Conor as James Morland



Liam Cunningham as General Tilney



William Beck as John Thorpe



Gerry O'Brien as Reverend Morland




Julia Dearden as Mrs. Morland



Mark Dymond as Captain Frederick Tilney


Bernadette McKenna

as Mrs. Thorpe





Shauna Taylor

as Maria Thorpe





Sophie Vavasseur

as Anne Thorpe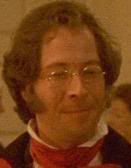 Myles Breen

as Mr. King


Ryan O'Connor
as Edward



Geraldine James

as
Voice of Jane Austen

Anne Fitzpatrick
as Opera Singer
The Morland Children

Alana Brennan
Ella Clifton
Edie Davis
James Cogan
Megan McDughlin
Charlie O'Reilly
Cian Porteous
Quotes:
"Now I must give you one smirk, then we can be rational again."

- Henry Tilney
Links of Intrest:
Visit our Northanger Abbey (2007) Photo Gallery!
Trailers & Clips: