A BBC production retelling a portion of Jane Austen's own life story.
Synopsis:
As she approaches her 40th birthday Jane appears happily unmarried, displaying all the assured wit and charm of her novels' young heroines. Yet, when asked by her young niece, Fanny, to help her vet potential husbands, Jane's confident composure is threatened as she finds herself looking back on her own potential suitors and the choices she has made.
A chance meeting with a former acquaintance, Rev Brook Bridges, sees her reflect on a marriage that never was, while, when her family faces financial ruin, it is revealed that it all could have been very different had she only accepted a marriage proposal from a wealthy landowner. And when her brother, Henry, is taken ill Jane's passions are ignited by his handsome young physician.
Director:
Jeremy Lovering
Writer:
Gwyneth Hughes
Executive Producer:
David Thompson
Producer:
Anne Pivcevic
Co-Producer:
Jamie Laurenson
Original Music:
Jennie Muskett
Release Date:
USA on PBS - February 3, 2008
Runtime:
90 min
Cast:
Olivia Williams
as Jane Austen
Phyllida Law as Mrs. Austen

Adrian Edmondson as Henry Austen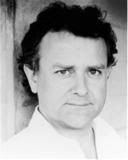 Hugh Bonneville

as Rev. Brook Bridges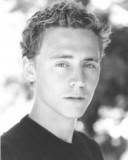 Tom Hiddleston as John Plumptrealso see Tom Hiddleston here and at IMDb.
Greta Scacchi

as Cassandra Austen
Jack Huston

as Dr Charles Haden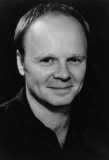 Jason Watkins as Rev. James Stanier Clarke

Imogen Poots

as Fanny Austen
Sally Tatum

as Anna Lefroy
Pip Torrens

as Edward Austen-Knight
Sylvie Herbert as Madame Bigeon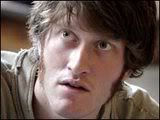 Samuel Roukin
as Harris Bigg-Wither
Tom Goodman-Hill

as Mr. Lushington MP
Harry Gostelow

as Rev. Charles Papillon
Quotes:
Fanny Austen-Knight: You like Mr. Haden!


Jane Austen: He has very good teeth.



Sites of Interest:
Visit our Miss Austen Regrets Photo Gallery!
Soundtrack:
Buy soundtrack from Amazon.com
Trailers & Clips:
My Music Video: